XAML Spy October 2014 Update
Announcing the October 2014 Update of XAML Spy (version 2.5.0). Good news for the bleeding edge developer; this version adds support for Visual Studio "14" CTPs. Visual Studio "14" Community Technology Previews (CTPs) are early, prerelease versions of the next major release of Visual Studio. CTPs provide early adopters with an opportunity to try out the new and improved product features.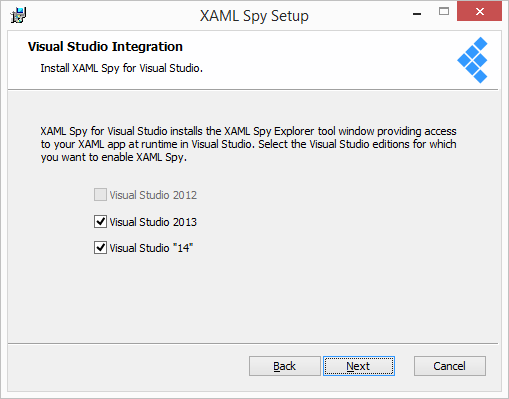 WPF apps targetting .NET 4.5.3 are now also fully supported. Additionally this XAML Spy update includes a number of bug fixes. See the release notes for the complete details.
Grab the latest version of XAML Spy in the download section.