XAML Spy Preview 3
XAML Spy Preview 3 is here. An overview of the changes in this release below.
Property grid
This release adds property sorting and filtering to the property grid. Sorting enables sorting the properties in the grid alphabetically or categorized. Use the property filter to reduce the amount of displayed properties, for quick access to the properties you are interested in. The filter is applied to property names and supports multiple properties, separated by a comma. The following image demonstrates filtering on width and height properties of a visual element.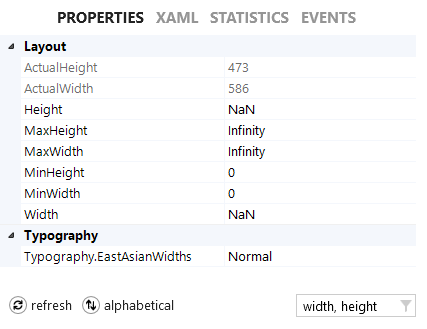 Content view
The content view has been updated to display a preview of text and image content. Use the mouse wheel to zoom images in and out.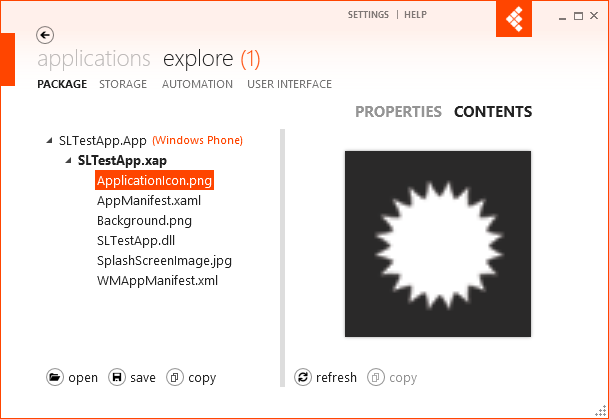 Silverlight 5.1.10411.0
XAML Spy adds support to the latest update of Silverlight 5, released on May 8, 2012. More details on this Silverlight release can be found here.

Manual connections updated
The preferred way to manually connect to XAML Spy has changed in this release. See the documentation to learn how to connect Silverlight, Windows Phone and WinRT applications manually to XAML Spy.
And more
For a detailed list of changes, see the release history.