Announcing the immediate availability of XAML Spy Beta 2. This update brings performance improvements, enhanced automation support and addresses a number of issues reported by users (thank you!). See the release notes for a full list of changes.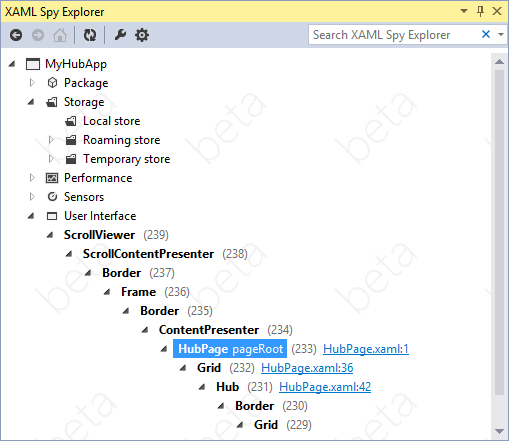 Beta
Feel free to install and use this public beta to spy on your XAML apps. The release is fully functional, and does not require a license until October 21, 2013. After October 21, you'll need a valid license to continue using the beta. A license is valid if it has been issued on or after October 13, 2012.
Download XAML Spy for Visual Studio. Learn more about XAML Spy 2 Beta in the announcement post.